2018-08-26 | REGATTA PHOTOS AVAILABLE
Matias Capizzano photos are availeble for ordering. "Boat package" as all photos per boat at price 80 EUR. Please fill the order formula at https://capizzano.photoshelter.com/contact
2018-08-17 | WELCOME TO YYTERI AND PORI
Hello Snipe Sailors!

BSF and SCIRA Finland welcomes you all to the European Championship in Pori. We all are looking forward having the European Snipe family in Finland and at BSF again!

When arriving in Yyteri, please come first to the Race Office located at the beach side of the hotel. We will then guide you towards the measurements.

We would appreciate, if you could find the time to let us know before your departure to Finland, all the social events you are planning to attend next week (e-mail: sihteeri@bsf.fi). This would help us a great deal.

TUESDAY
18:15 Bus departure from hotel
19:00-20:30 Opening ceremony at City Hall (Hallituskatu 12, Pori)
WEDNESDAY
18:00 Sailor's Forum + Barbeque, 18 €/person (Hotel)

THURSDAY
18:30 Bus departure from hotel
19:00 Visit BSF Yacht Club and Light House
free for competitors, 20 € charge others (Kallontie 26)
21:00 Bus departure from YC

FRIDAY
19:00 National Secretary meeting (Hotel)
20:00 Finns Karaoke Challenge for othe countries

SATURDAY
19:00 Prize giving ceremony and Gala dinner (free for competitors, others 50 €)

We will have an EC2018 Pori event Pique T-shirt on sale (limited edition), price is 26 €. Please note, that we accept payments in cash only. Be fast to order and guarantee the availability.

We wish you a safe trip to Pori and to Finland!
See you soon
Mari KS (sihteeri@bsf)
Secretary BSF
Urgent
2018-08-17 | Order your regatta pique shirt asap - only 26 euros
Europeans 2018 regatta shirt available on white, blue or even pink. Model for women (W) and men (M) sizes XS, S, M, L, XL, XL. Order asap from jussi.savela@hammastohtorit. Inform the amount, sex, color and size.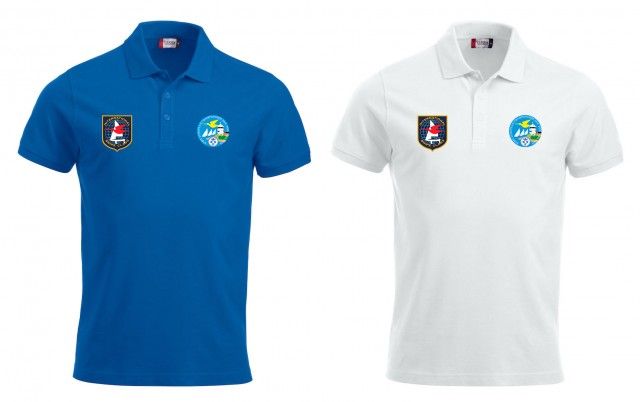 2018-08-15 | Pro level event photos by Matias Capizzano
Sailors, we are lucky to have Matias Capizzano joining us to shoot high res photos of the Europeans. We'll be posting photos but you can also follow along on his website: Matias Capizzano | + 54 9 223 4247 627 | capizzanophoto@gmail.com | http://www.capizzano.com | https://wwwfacebook.com/capizzanophotography
2018-08-14 | Many new sponsors announced
Sponsors and partners listed at Venue and Competitor site.
2018-07-20 | Official sail service provider Nebsails
Finnish Sailmaker company Nebsails - owned by famous Snipe sailor Rikard Bjurström - will offer sail related services during the European Championship regatta.
2018-07-20 | Make hotel booking in Yyteri as soon as possible
A strong wish from the partnering hotel: competitors and other participants are asked to make hotel bookings as soon as possible. This secures the availability. Instructions can be found at "Competitor info".
2018-07-10 | Finnlines Travemünde-Helsinki ferry connection: extension of special discount rate period until July 31th
Booking instructions at Competitor info
2018-07-01 | Extension of lower entry fees until July 15th, clarification on Jr. fees
Check NOR Amendment nr 1.
2018-06-17 | 10 good reasons to participate by SCIRA Commodore + poster #3 published
Check Pietro Fantoni's video clip "ten good reasons to join this regatta!"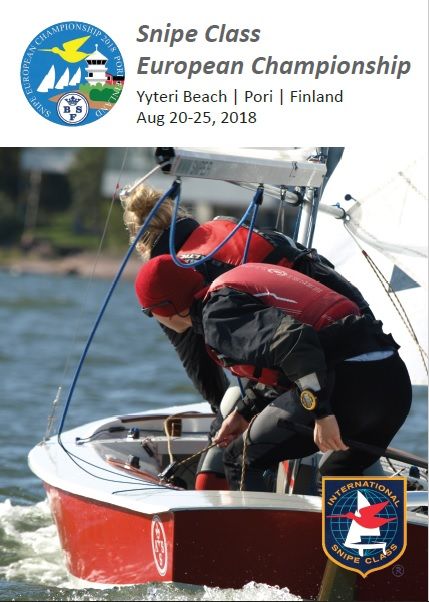 2018-06-07 | List of charter boats updated
2018-05-30 | Dates for Sailors Forum and National Secretary meeting published
Sailors Forum Wednesday Aug 22nd and Nat'l Sec meeting Friday Aug 24th. Place @Hotel Yyteri.
2018-05-30 | Price list published - Hotel and regatta center partner Yyteri hotel
Yyteri Virkistyshotelli offers large scale hotel services at beautiful Yyteri Beach. Distance to Regatta center is only 50 m.
2018-05-27 | Price list published - Hotel partner Sokos hotel
Sokos Hotel Vaakuna offers great deal of city services in the city center of Pori, 20 km from Regatta center Yyteri.
2018-05-23 | Ferry connections and discounts updated
Please check the new connections and rates from ferry partner Finnlines on Competitor info.
2018-05-19 | Need a rental boat
Contact person for rental boats: risto.j.tamminen@gmail.com | +358 45 650 2642. Foreign participants, if you can bring an additional rental boat from your country, please be in contact with Risto. There are limited number of boats available in Finland. You can also be in contact with DBMarine and Zeltic. More info here
2018-05-16 | Registration opened!
Due to European General Data Protection Regulation (GDPR) participants are asked to fill the Consent and Declaration form which can be found in registration page and send it to back to the head of Race Office.
2018-04-21 | Instructions for In-house measurements published
More info here
2018-04-20 | Instructions for In-house measurements sent to Nat'l Secretaries
Do we want to avoid stress and long waiting times spent for measurements inside the Regatta area. Definitely yes. After good experience in the Europeans 2016 competitors are asked to make measurements in your home countries with your local measurer prior to the Europeans Regatta. Instructions were sent to National Secretaries. Soon published also here.
2018-04-14 | Registration process is delayed due to GDPR issues.
Will be opened soon
2018-04-02 | NOR published
2018-04-01 | Website officially opened
The Europeans 2018 Communications Team wish that you find this website useful. The content will be updated and completed in the coming weeks.
In case of any questions, comments or improvement ideas, please direct your feedback to Communications Team e-mail: snipeeuropeans2018 (at) snipe.fi.

2018-04-01 | NOR coming soon
There has been several adjustments in the NOR during the last months. We wish to publish it asap.
2018-04-01 | EC2018 Poster #2 published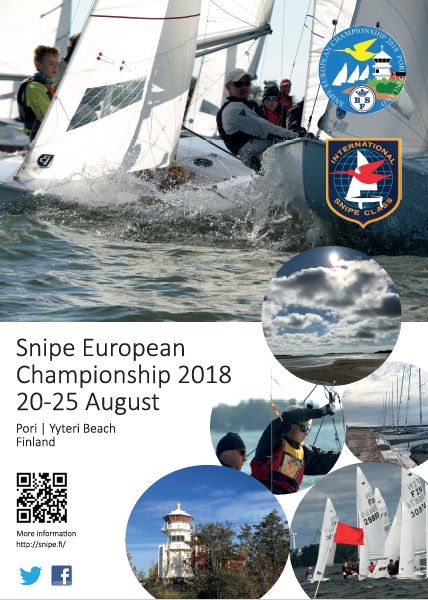 2018-02-26 | EC2018 Poster #1 published at FB site
SCIRA Meetings
Snipe Open Forum TBD
If you are a current member of SCIRA, you are more than welcome to Snipe Open Forum to participate and express your opinion on current topics.
National Secretaries Meeting TBD

Measurement info
TBD
Entries
TBD